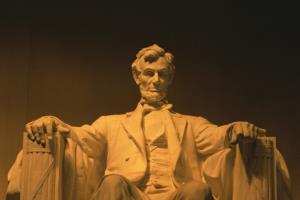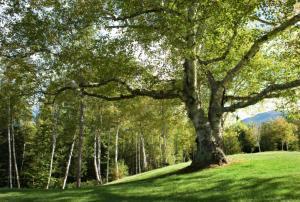 "Character is like a tree and reputation a shadow.  The shadow is what we think of it; the tree is the real thing".

Abraham
​Lincoln
​​

 I called David at a time when I was broken hearted and dismayed by a hurtful divorce and he subsequently guided me through all of the parts of a very complicated and difficult court process with invaluable legal expertise and experience.  At each stage of the proceeding, he briefed me regarding what I might expect and recommended a course of action he thought best.  At all times, I found him to be genuinely compassionate and thoroughly competent and under the current legal conditions -- I believe David brought about the best possible legal outcome for me.  After all of the hours of counsel and court that we spent together, I consider him to be a personal friend and a lawyer that I would recommend to others with the utmost confidence. 
                                                                                                                                                                     Sami D.
                                                                                                                                                                     Kaukauna, WI

 Attorney David Schultz has been my lawyer since August 2008. His availability, promptness, professionalism and good nature has helped me through many difficult endeavors. I am obliged for all his hard work and devotion. I couldn't have asked for a better relationship with my attorney.
                                                                                                                                                                     Jodie P.
                                                                                                                                                                      Appleton, WI

 I was going through one of the worst times of my life: "Divorce". I was overwhelmed with everything that had to be done legally. I felt that the proceedings would get nasty. I needed an attorney that was highly experienced. After checking with others that I knew who had gone through this, David Schultz was at the top of the list! His knowledge, understanding and compassion for me and all that I was going through set me at ease. From my own personal experiences in going through this "hell" called divorce, I would, without hesitation, recommend Mr. Schultz to be on your side.    

                                                                                                                                                                     Steven W.
                                                                                                                                                                     Oshkosh, WI

 I was very satisfied with David's performance regarding my divorce proceedings. I felt my options were clearly explained and he made sure I understood the process. I have in fact recommended four people to David for their divorce matters. David was a true professional. I found his knowledge of the law and courtroom capabilities to be outstanding. It is very comforting to have an attorney whom you can trust during what are typically difficult personal issues. In my case, Dave demonstrated how matters could be worked out with the least amount of turmoil. I would highly recommend David Schultz to anyone who needed an excellent divorce lawyer.
                                                                                                                                                                     Lisa T. 
                                                                                                                                                                     Oshkosh, WI

 We enlisted Dave's service for a custody suit. He was there for us when we called and he walked with us through the fight.  We have used his service for land title issues and again he prevailed. He wrote a letter to the insurance company when they refused to pay for my medication and the table turned in my favor. He is there when we need legal advice. Dave brings honor to the justice system.  If you need a lawyer he won't let you down.        

                                                                                                                                                                     Don and Helen B. 
                                                                                                                                                                     Oshkosh, WI

 I would highly recommend Attorney David Schultz for your legal needs. He was always professional, very organized and easy to reach. He did an excellent job and was thoroughly prepared for my difficult divorce case and I was pleased with the outcome.

                                                                                                                                                                     Rhonda M.
                                                                                                                                                                     Oshkosh, WI

 I would like to commend David Schultz for ably representing me in my divorce proceedings. He was clearly knowledgeable in all aspects of the law.  Through his efforts, a potentially ugly situation remained professional.  I continue to utilize Attorney Schultz for all my legal needs and would unconditionally recommend him to anyone in need of legal help.   
                                                                                                                                                                     John M.
                                                                                                                                                                     Oshkosh, WI

 David Schultz handled my divorce.  It was expected to be relatively straightforward and mutually agreeable.  But, as it turned out, this was not the case.  However, David tackled each problem promptly and professionally.  In the end, it all worked out.  I honestly believe very few (if any) other attorneys could have achieved the desired result.  I would not even consider anyone else.

                                                                                                                                                                     Debra V.
                                                                                                                                                                     Oshkosh, WI

 I have been associated with Attorney Schultz since 2006 and he has helped me with a multiple of activities ranging from a simple will preparation to small claims procedures, collections and various real estate matters. Dave is the epitome of integrity, honesty, and trustworthiness. Unlike some attorneys that practice in the state of Wisconsin, one of his main concerns with me being his client is doing what is best for me and my finances, not what is best for his financial gain. On more than one occasion he has encouraged me to tackle some things that he feels that I can do on my own with some simple advice rather than thinking of his financial gain. In the world that we live in today, to have someone on your side watching out for your every hard earned dollar is invaluable. I will continue to patronize Mr. Schultz for all of my legal requirements.
                                                                                                                                                                     Kent S.
                                                                                                                                                                     Oshkosh, WI

 We would like to acknowledge our appreciation of Attorney David Schultz. While working with Dave on various legal matters, he showed professionalism, dedication, honesty and compassion. He always kept us up to date on what was happening in our case and returned all calls to us the same day we left a message. We would recommend Dave Schultz to anyone who needs a reliable and experienced lawyer.
                                                                                                                                                                     Ralph and Lori M.
                                                                                                                                                                     Winneconne, WI

 We hired David to help us with a very difficult custody revision case. We were seeking primary placement of a three year old special needs child just 7 months after the initial custody decision for him had been made by the Court.  To make matters more difficult, David was coming into the case aways into it which meant that he had a lot of catching up to do on top of fighting against the "two year rule" on placement revisions.  David's instincts and advice were absolutely invaluable!  He is not only very knowledgeable in the law but also the operations of the court system and what the best roads are for his clients to take.  He's straight with you and always had our best interests in mind which included being very mindful of the financial stress these cases put on families.  David did so much for our family that simple words would not do him justice in our minds.  He will forever be in our hearts!
                                                                                                                                                                     Aaron M. and Jen S.
                                                                                                                                                                     Wautoma, WI

 I first met Dave Schultz when I was starting a very difficult and emotional divorce. A friend recommended him to me and I could not have made a better choice to represent my interests. Despite several delays caused by the other side, he remained focused on his job and led me through this trying time. Dave explained everything to me in simple words, taking the time to keep me up to date on the legal process which I was not familiar with. With his leadership, the outcome of the divorce was exceptional and I was most impressed with the respect that he received in the courtroom from the Judge. You really had to be there! In the following years, Dave has helped me with other law services -- all which have ended well. He has even told me how to do some things myself to save money and in a day when lawyers are sometimes known for padding a bill, his honesty shows the character of one of the finest gentlemen that I have ever met.
                                                                                                                                                                     Mark S.
                                                                                                                                                                     Omro, WI

 I recently found myself in a very distressing legal situation and I didn't know where to turn.  I had heard that David Schultz was an outstanding attorney and with my first conversation with him, I was relieved that I had sought him out.  He is a caring person with excellent communication skills and a thorough understanding of the law.  He was both a supportive and an informed guide throughout the process.  Our very first call gave me hope for the future and as he kept me informed of the progress of my case (many times well after normal business hours) my hope grew.  The case was finally resolved, after quite a struggle, in my favor and except for his outstanding communication skills, knowledge of the law and positive relationships with his colleagues built over many years -- the outcome might not have been as positive.  David works amicably with clients, professionals and other attorneys as well as those within the court system.  He has the necessary confidence, is very supportive and is always sensitive to the emotional distress that legal issues can create.  Additionally, he holds his clients in positive regard and is always respectful of them.  He offers advice -- not directives, he conveys the development of the case without being controlling and he is always available by telephone, e-mail or fax for consultation.  Mr. Schultz answers phone calls promptly and he is very mindful of not causing the client unnecessary expense and takes every opportunity to do so.  Sometimes emotional support is as important as legal advice and David made my distressing times less stressful for me because there was a feeling that he was influencing the outcome of my case in a positive manner.  Attorney Schultz gave me back my life and for that I will eternally grateful!  It was a pleasure working with him and I highly recommend him to others who need a strong and competent advocate.
                                                                                                                                                                     Mary W.
                                                                                                                                                                     Oshkosh, WI

 Our family has used Attorney David Schultz for numerous legal matters for over 15 years and each and every time his caring and compassion shine through.  His most recent involvement on our behalf was in dealing with a mortgage company that was being very difficult in cooperating with a refinancing that we were pursuing.  Mr. Schultz assisted us with the paperwork and sent a letter which eventually resulted in the return of a large amount of money that we were owed.  But the mortgage company had one last trick up its sleeve and once again David came through to save the day for us.  Thankfully, we are now done with this situation and are very grateful to him for having resolved things in our favor.  Based on our long and highly satisfied experience with him, we would without hesitation urge anyone who needs high quality and successful legal representation to contact Attorney Schultz.  You can't go wrong with him as your lawyer.
                                                                                                                                                                     Mary & Amy W.
                                                                                                                                                                     Oshkosh, WI

 I was very pleased to have David Schultz act as my attorney in a most unfortunate legal matter that he resolved successfully in my favor.  His combination of tenacious advocacy, public assertiveness, personal affability and impressive credentials is truly a winning combination which results in client confidence and superior representation.
                                                                                                                                                                     Mark B.
                                                                                                                                                                     Oshkosh, WI

 My case involved a custody and support dispute involving a great physical distance between my child and me.  Mr. Schultz personally and promptly contacted me on all occasions when I had questions or concerns with advice and words of encouragement.  Although I would never want to see someone in my "shoes", I will gladly recommend David to friends and family.  He is a good man and an ethical attorney.
                                                                                                                                                                     Brian C.
                                                                                                                                                                     Neenah, WI

 Attorney Schultz represented me in a long and complicated divorce proceeding and at every point along the way -- his help and patience were always there for me to count on.  I could have not gotten through that ridiculous insanity without him.  I can't thank him enough for his professionalism and I've recommended him to a number of other persons for quality legal care since I truly believe God sent me an angel in the form of David Schultz during the most emotional and gutwrenching time of my life.  I will always remember him fondly and with sincere gratitude for everything he did for me.
                                                                                                                                                                     Mary M.
                                                                                                                                                                     Mt. Calvary, WI

 I first hired Attorney Schultz in 1999 with respect a case involving my then infant daughter and believe it or not -- I have had to call upon his services more or less regularly for the better part of the  last 15 years until I finally won placement of my now high school age child in 2014.  It has been a terrible legal ordeal that I would not wish on anyone!  But I can state without hesitation that I could not have done it without David.  His perseverance and dedication to my case was unparalled and I will always be deeply thankful to him for all of his hard work.  As the result of my very long term experience with Mr. Schultz, I would highly recommend him to anyone since I can truly say he's been a terrific lawyer for me.
                                                                                                                                                                     Charles Z.
                                                                                                                                                                     Oshkosh, WI

 I contacted David Schultz on the strong recommendation of an acquaintance to help me re-acquire a musical instrument that had belonged to my late husband and which I had ill-advisedly loaned to a distant relative.  Unfortunately, I had misjudged the integrity of the borrower since he decided to keep our family heirloom permanently.  Attorney Schultz listened patiently to my concerns and the events leading up to my lapse in judgment and was very sympathetic towards me in my distraught condition.  He took immediate action on my behalf and within a matter of a few days -- I had my property back!  This matter was handled swiftly and most effectively by Mr. Schultz and my 80 year bass violin is now back in my home where it belongs. I won't hesitate to pick up the phone again and contact David for any of my legal matters in the future.
                                                                                                                                                                     Doris S.
                                                                                                                                                                     Omro, WI

 Attorney Schultz did a wonderful job on my divorce and I was very satisfied with the representation he provided for me.  Even my wife was impressed with the lawyer that I had hired since David presented himself as a true professional and a credit to the practice of law.  I have and will continue to recommend him to anyone that could use high quality legal services because I know he will always be there for his clients in the same way he was there for me.
                                                                                                                                                                     Robert A.
                                                                                                                                                                     Oshkosh, WI

 A more intelligent and caring divorce attorney cannot be found in Oshkosh other than David Schultz.  I know because he reviewed my original divorce papers and found that I was being cheated by my ex-husband in Social Security monies owed to me that my original divorce attorney had not covered.  David persevered with his knowledge of the law, his thoroughness and his quiet demeanor until he won in my favor.  He kept me informed constantly and was always concerned for me.  Certainly, not least, his fees were most reasonable for all the work he did.  I will refer only David Schultz to anyone looking for an outstanding divorce attorney.

                                                                                                                                                                     Carroll B.
                                                                                                                                                                     Fort Myers, FL

 I was referred to Attorney Schultz by a family member and I am so glad that I was.  David was quick and efficient in handling the civil predicament that I had incurred.  Even though I was from out of town, we were able to take care of all the necessary paperwork and everything that we needed to get done right over the telephone -- saving valuable time for both of us. This matter was wrapped up and concluded within a short period even though I had expected it to drag on much longer. I could not be happier with Mr. Schultz's services and if I need other representation, I will not hesitate to contact him in the future. It's a great feeling to have someone like David with his expertise on your side!
                                                                                                                                                                     JoAnn W.
                                                                                                                                                                     Germantown, WI

 I was very pleased with the expert and professional legal services that I received from David Schultz.  I was dealing with a badly written post-divorce Qualified Domestic Relations Order (QDRO) produced by my former spouse's lawyer.  When I came to Attorney Schultz's office, I'll admit feeling anxious and overwhelmed as I had no idea what my options were regarding this legal situation.  David has a very calm and friendly demeanor which helped to alleviate my concerns.  Due to his extensive and keen insight regarding the law, he was able to guide my case so the end result was fair and equitable to all parties.  I will always be thankful to him for the service that he provided me during that stressful time period.
                                                                                                                                                                     William H.
                                                                                                                                                                     Oshkosh, WI

  My husband and I recently had the pleasure of working with Mr. Schultz as a Guardian ad Litem. He assisted us in obtaining a guardianship to manage an inheritance for our young children. From beginning to end, we found him to be very down-to-earth, knowledgeable and efficient both in telephone calls and in person. His fees were most reasonable and the whole process, including the court proceeding, went without a hitch. I would certainly recommend him to any and all! THANK YOU again Mr. Schultz for such GREAT service!
                                                                                                                                                                     Kristi O.
                                                                                                                                                                     Oshkosh, WI

 We were very impressed by Mr. Schultz's professional, caring approach in the drafting of our Wills.  His practice is wonderful and we were moved by the organization and obvious attention to detail that helps make him a respected and successful attorney.  We are most thankful for all of David's help and we look forward to recommending him to other people we know in the future.

                                                                                                                                                                     Pam and Mike A.
                                                                                                                                                                     Omro, WI

 Attorney Schultz worked with our family in a very long and complex divorce matter and his flexibility, patience and willingness to go above and beyond in resolving a variety of difficult circumstances was greatly appreciated. He is skilled in negotiating for the best possible outcome for his client and his experience was evident -- as was the compassionate quality about him for which we were all very grateful in our complicated case.
                                                                                                                                                                     Shawn B.
                                                                                                                                                                     Kaukauna, WI

 Attorney David Schultz has my sincerest thanks for his excellent assistance in handling my very tough cross country divorce case. He was always competent and caring throughout his representation of me and the concern he showed and the creative approach he took in my situation resulted in a most successful outcome for me both at the final hearing and even after that when my new ex-wife pulled some additional shenanigans with the Judge. He really went "to bat" for me and I would highly recommend him to anyone seeking expert help with family law matters.
                                                                                                                                                                     Richard O
                                                                                                                                                                     Mesa, AZ

 I live in the La Crosse area, but needed to hire someone in Oshkosh to handle my child support case and represent me in court. Putting trust in someone you've never met to handle such an important aspect of your financial future is a huge gamble, but it paid off. David was willing to discuss my case over the phone with me before even being hired so I felt confident in his commitment to keeping my best interests a high priority. He worked with efficiency, diligence, and integrity to achieve a desirable outcome for myself and my family. We were relieved and pleased with the outcome and would gladly utilize his services again if need be.

                                                                                                                                                                     Michael T.
                                                                                                                                                                     West Salem, WI

 We were very happy that we picked Attorney Schultz as our adoption Guardian ad Litem. He was caring, helpful and you can tell that he was genuinely concerned about us as people -- not just as business clients. David is both professional and personable and doesn't make you feel rushed or like a question is a bother to him. He lessened our anxiety by making things easy for us so that we didn't have to jump through a lot of unnecessary hoops and he was friendly and reasonable and had all his t's crossed and i's dotted so that everything went smoothly on our adoption day. We would highly recommend David Schultz as a Guardian ad Litem or as a lawyer you can trust!
                                                                                                                                                                     Michelle G.
                                                                                                                                                                     Oshkosh, WI

 I first met Attorney Schultz when he was volunteering his time at the local Free Legal Clinic that he participates in each month. I found David to be a great listener and immediately his empathy became evident to me. He provided me with solid legal advice and information and I later asked him to follow up on my behalf on a legal matter that was most important to me. He took immediate action, proposed a solution and represented me successfully. I was impressed by his decisiveness and his almost 40 years of practice experience speaks volumes. But just as important, in my mind, is his integrity and character. His dedication to the community is most commendable and his kindness was demonstrated personally to me when he chose not to charge me for his services because of the non-cooperation of the persons he attempted to coordinate with on my behalf. I believe this gesture clearly indicates the caliber of man that David Schultz is and I would enthusiastically and wholeheartedly recommend him to anyone for their legal affairs!

                                                                                                                                                                     David S.
                                                                                                                                                                     Appleton, WI

 I highly recommend David Schultz as a divorce attorney.  As soon as I retained him I immediately knew I had made the right decision.  David represented me with honesty, dedication and true professionalism and he was always very responsive and showed compassion throughout my difficult case.  Although at times there were things I did not want to hear, Mr. Schultz was always up-front and honest with me no matter what the circumstance.  He is very knowledgeable and kept my best interest in mind at all times.  I am most grateful for David's kindness, honesty and professional services and I would recommend him to anyone in need of an excellent divorce lawyer.
                                                                                                                                                                     Kara O.
                                                                                                                                                                     Tempe, AZ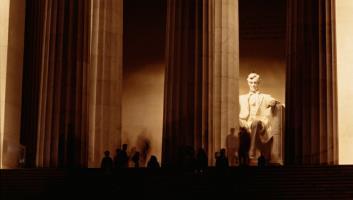 ​
"Whatever you are, be a good one".

Abraham
Lincoln
​

This web site is for general information purposes only and nothing on it should be construed as constituting formal legal advice or the formation of an attorney/client relationship between Attorney Schultz and any viewer.